Zack Thompson - February 9, 2022
Episode 64 – The Weekly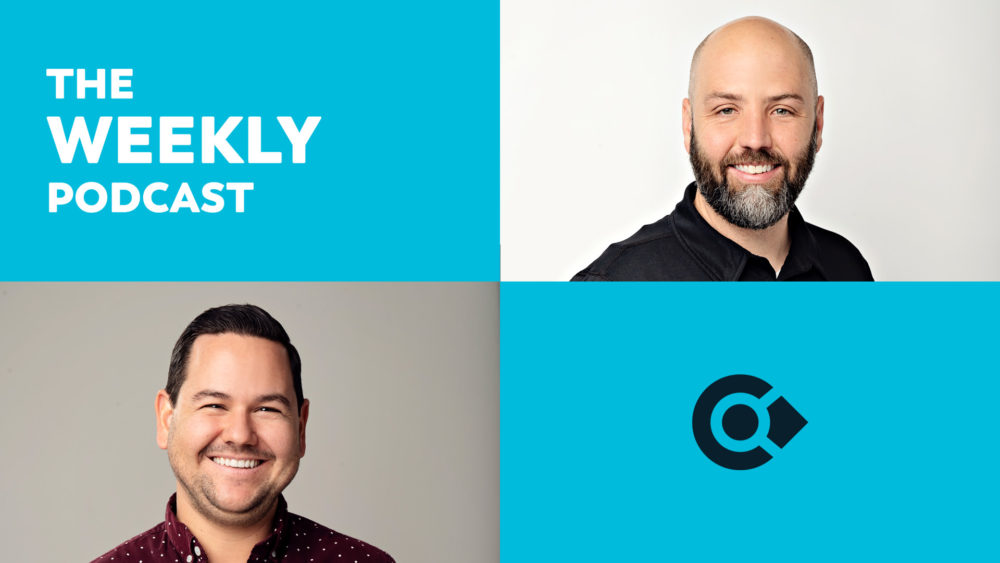 Jump into the conversation Zack and Jay had this week over their experience at the "Weekend to Reminder" marriage conference. To get to know Zack a little more, we learn what reflections he has taken away from the past month of visiting the other campuses. In light of the new series coming this week, the guys discuss a biographical sketch of James, the brother of Jesus. Like always, write us at theweekly@calvarybible.com; We love to hear from you.
From Series: The Weekly | More Messages from Zack Thompson | Download Audio
From Series: "The Weekly"
A Calvary podcast where we take what happened over the weekend and connect it with your real life lived Monday through Friday.
More Messages Associated With "Erie Campus"...
Fight the Good Fight

Gary Osborne

- July 7, 2019

2 Timothy 4:7-8

What Jesus is All About

Dr. Scott Wenig

- July 14, 2019

Mark 2:13-17

The Spirit of the Impossible

Dr. Don Payne

- July 21, 2019

Luke 1:26-37

On Earth As It Is In Heaven

Dr. David Mathewson

- July 28, 2019

Revelation 4:1-11, Revelation 5:1-14

A Community That Serves

Thomas Milburn

- August 4, 2019

Luke 10:37

A Community That Connects

Jay Ewing

- August 11, 2019

Acts 2:42

A Community That Leads

Gary Osborne

- August 18, 2019

1 Thessalonians 1:1-10

Episode 1: Bondage

Thomas Milburn

- August 25, 2019

Exodus 1:8

Episode 2: The Cry for Rescue

Thomas Milburn

- September 1, 2019

Exodus 2:23-25

Episode 3: Holy Ground

Thomas Milburn

- September 8, 2019

Exodus 3:1-22