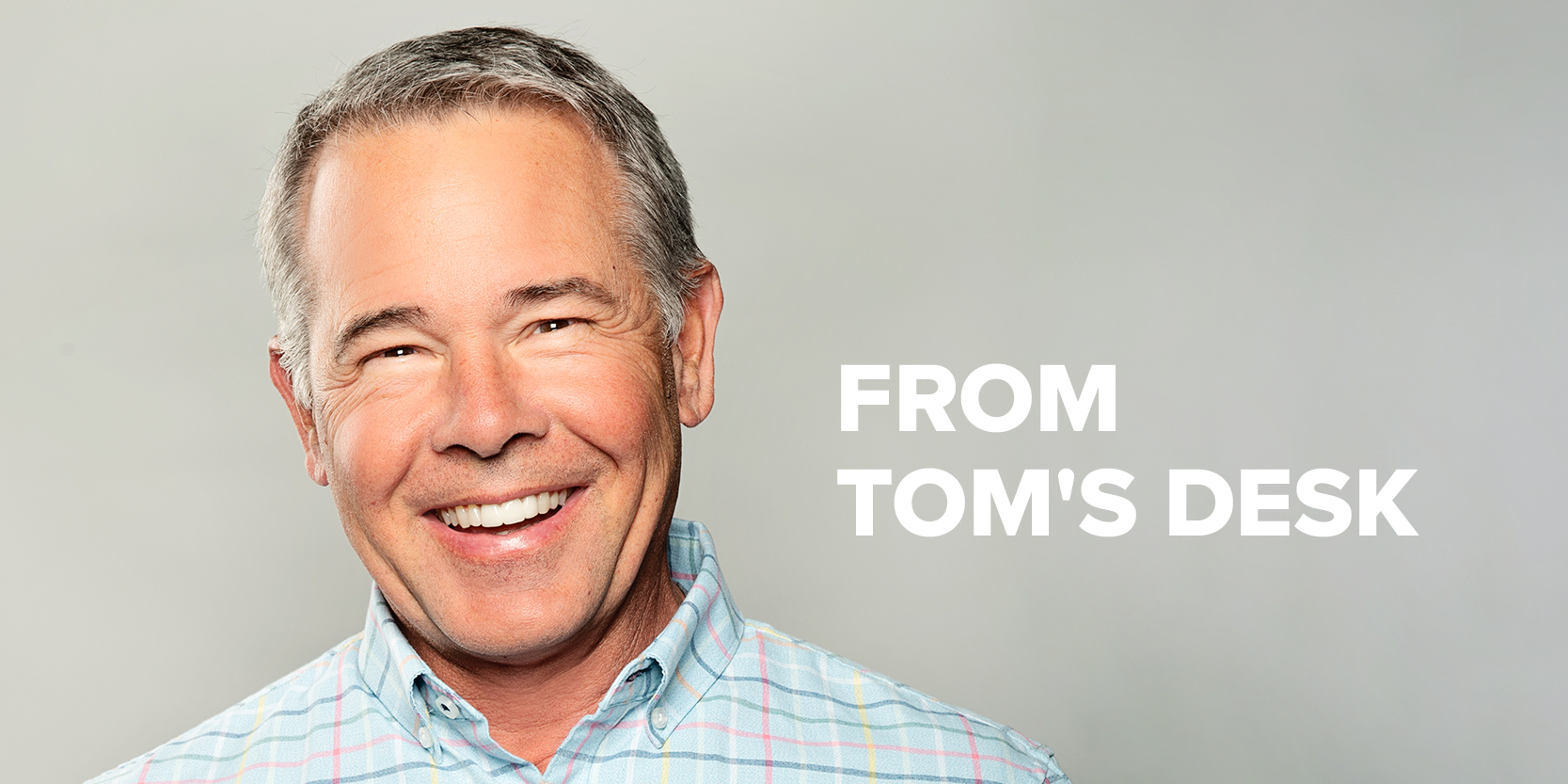 Proverbs 27:1
Do not boast about tomorrow, for you do not know what a day may bring.
Most of us are dreamers or planners. Always looking to the next big thing on our calendar, the next gathering for our family or an impending obligation in our work. Opportunities in the future keep us hopeful and provide motivation to persevere through present challenges. There is both pleasure and wisdom in dreaming about a preferred future. And there is a danger.
Preoccupation with the future (or the past) can lead us to completely miss the TODAY we're in. While it is admirable to prepare for the future, living to the fullest while it still today is one of the secrets of a life of faith. Israel was trained by God to depend on the daily provision of manna that was sufficient only for that day. Twenty-four hours later they would trust God for tomorrow's today. There are many other biblical encouragements to spur us on to live fully in the present:
This is the day the Lord has made; we will rejoice and be glad in it. Psalm 118:24.
Give us this day our daily bread. Matthew 6:11.
Do not be anxious about tomorrow, for tomorrow will be anxious for itself. Sufficient for the day is its own trouble. Matthew 6:34.
Today if you hear His voice do not harden your hearts. Hebrews 3:7, 15; 4:7.
Professional athletes who get on a hot streak in their sport talk about being "in the zone" and wanting to "stay in the moment". They are keenly aware that today they are performing with an unusual excellence, even by their own professional standards. Swimmers focus on this lap; runners on this mile; baseball players concentrate on this at-bat; golfers on this shot.
Christians "in the zone" listen to Jesus' voice. Today. Hearing it, we focus on obedience. Today. We don't fall for the lie that sometime in the future will be a better season to give our attention to His word. We have no certainty to boast in tomorrow. Today is our day to listen to, walk with, and live for Jesus. Today if you hear his voice, do not harden your hearts.
Jessie Richart, a member at Calvary, is a wife, mom, teacher, and artist. From her own study in the book of Hebrews she recently wrote a song called "Today". It is a beautiful invitation to live surrendered today. God help us that we will be.
Tom Shirk
Senior Pastor
I walked in the wilderness by choice
Hardened my heart when I heard Your voice
Promised that tomorrow I would change
But tomorrow's always one more day away
I don't want to live with shame and with regret
To make a promise I will soon forget
A promise that tomorrow I will change
When tomorrow's always one more day away
So God, I surrender, today
Here I am, all of me
Great I AM, You see me
Your word is truth and light
It pierces to my heart
Sever from my life anything that's of the dark
To You the Only Way, I surrender, today
Before you formed the world you foreknew
The waywardness my willful heart would choose
Before I even had a breath to breathe
You knew you would breathe your last for me
I won't put another nail into the cross
Because once for all You have conquered death
Forever I'm made perfect by your grace
Yet sanctified a little more each day
My God, I surrender, Today
Here I am, all of me
Great I AM, You see me
Your Word is truth and light
It pierces to my heart
Sever from my life anything that's of the dark
To You the Only Way, I surrender, today
Jessie Richart https://thankfulsong.blogspot.com