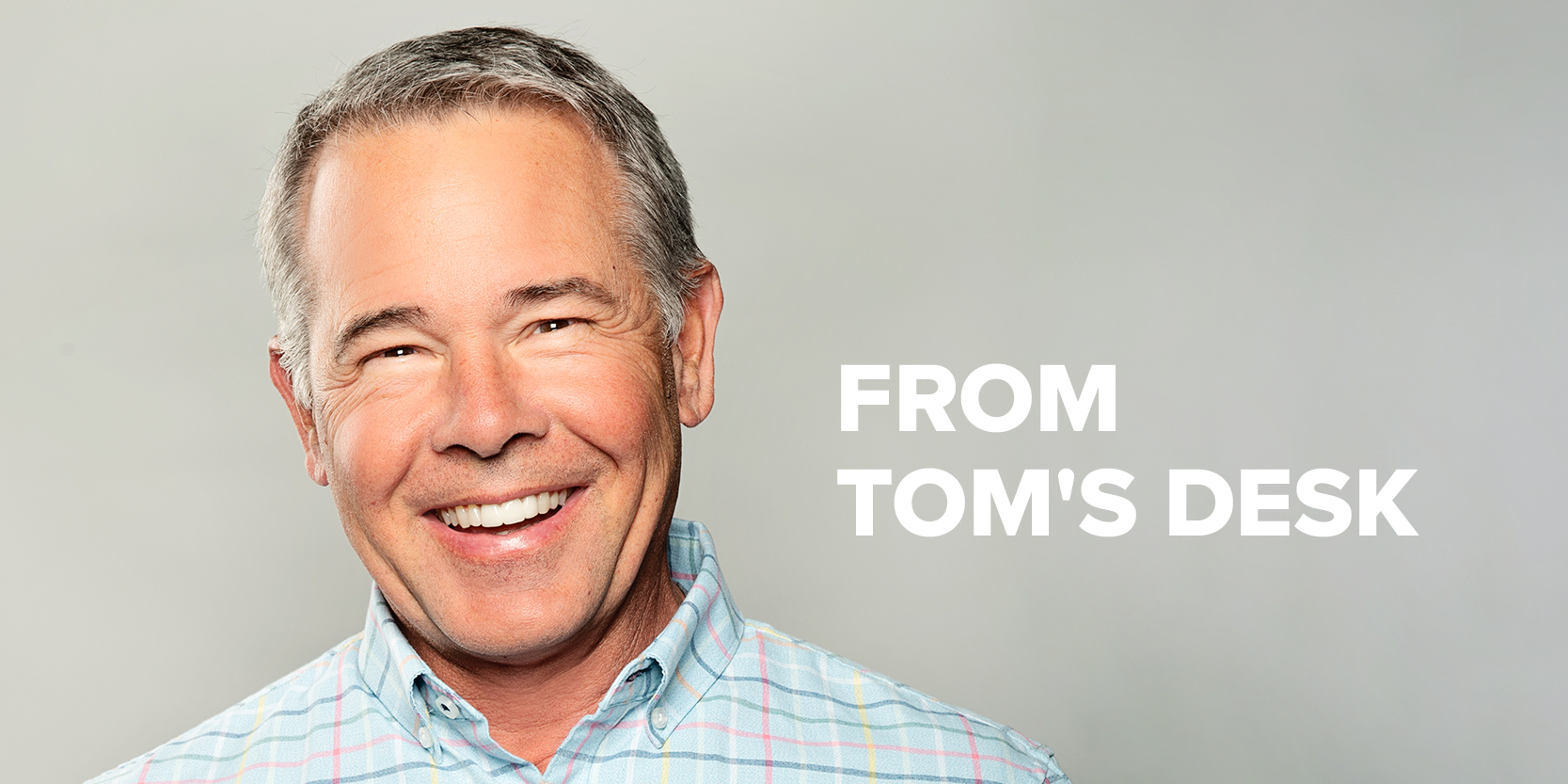 Two divorces. One untimely death. One kidney-cancer diagnosis. All in two weeks; all within my immediate circle of long-time friends. Beyond my own narrow experience, the world around us grapples with disease, division, distrust, disorientation, and outrage. It demands a serious conviction of the will to obey the Bible's call to "Rejoice always, pray without ceasing, give thanks in all circumstances." (1 Thessalonians 5:16-18.) Nonetheless, this is the will of God in Christ Jesus for us.
Can we be thankful when our sadness quotient is high? We can. Does it make a difference to practice gratitude when the foundations around us are crumbling? It does.
Gratitude, the resolute will to give thanks to God, is a major contributing factor to our spiritual strength and our mental health. While God is obviously honored whenever we give Him thanks, there are internal benefits to ourselves when we cultivate and freely express a grateful heart. Thanksgiving strengthens our spiritual life in several ways.
First, it acknowledges that God is in control of a world that may seem out of control. Nothing is unknown to Him; nothing surprises Him. Recognizing His sovereignty in loss and even chaos reboots our operating system with assurances of first importance: He reigns. He knows. He hears. He is even in control of the ones who are in control around us. Gratitude, when well-practiced, is a discipline that reshapes our hearts and minds to see God's sovereignty in all things.
Gratitude is also a powerful force to thwart the impulses of our pre-Christ self. Against the power of covetousness, it produces contentment. Against the forces of pride, it acknowledges God as the source of all good things. What do we have that we did not receive? Against bitterness, it leads us to rest in His promise to make all things right. Against lust, it teaches us to rejoice in the wife (husband) of our youth. Being thankful is a force against evil and so it turns out to be good for us while at the same time honoring God.
What makes Jesus loving people remarkable in a world hurdling along toward chaos and meaningless? A thankful life stands in striking relief to the sadness, hopelessness, and outrage around us. As we approach Thanksgiving may we experience the blessings of gratitude.
Is He worthy of thanks? He is.
"Therefore let us be grateful for receiving a kingdom that cannot be shaken, and thus let us offer to God acceptable worship, with reverence and awe." Hebrews 12:28.