Erie Campus | December 5-6
How to install this web app
Install the mobile bulletin web app on your phone's home screen so you can access it every Sunday and during the week.

On iPhone (Safari)
Click the share button that appears on the bottom of your browser window as you scroll 

, swipe left, and select Add to Home Screen.
On Android (Chrome)
Click settings on the top right of your browser 

 and select Add to Home Screen from the menu.
Questions or need help? Email Tim Gaskins, tgaskins@calvarybible.com
New Here?
WORSHIP
Worship with us online Saturdays on demand starting at 8am.
KIDS
Worship with your kids as a family at Kids Quest Online, on demand beginning at 8am on Saturdays.
Today's Message
The Need for Hope
Tom Shirk
"Hope deferred makes the heart sick, but a desire fulfilled is a tree of life."
Proverbs 13:12
Give
We give out of worship and generosity because we know everything we have belongs to God.
Request Prayer
We'd love to pray for anything big or small that you have going on in your life this week. Our staff prays for these requests each week.
Coming Up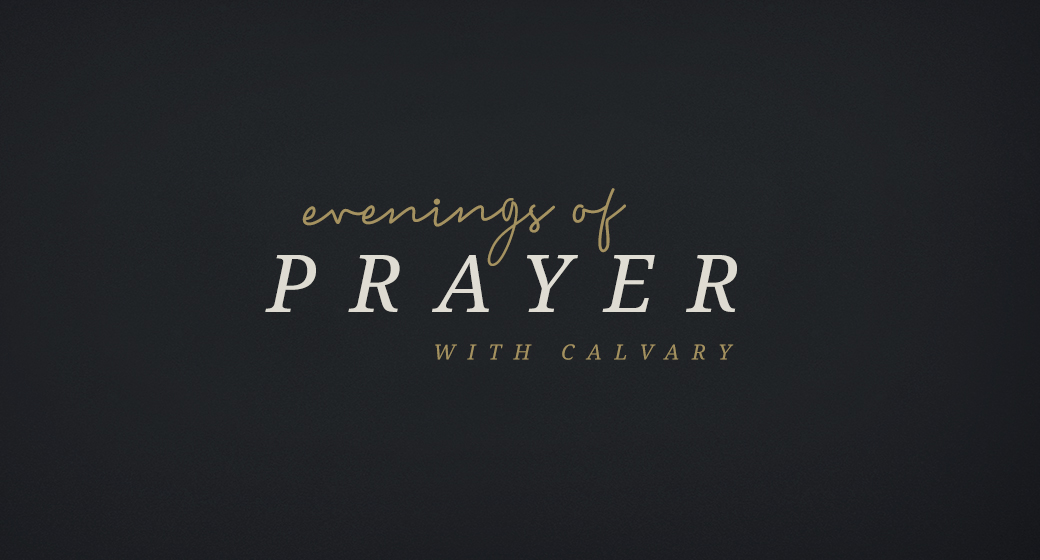 Evenings of Prayer — Register Now!
December 10&17, 6pm
Join us in-person and online for evenings of prayer, worship, and encouragement at all campuses this December. In-person registration is required, click here to register and find more information. Check back on December 11 at noon to register for December 17.


Carols and Candlelight
Sunday, December 20, Outside at All Campuses
Gather your friends and neighbors for a fun night to sing the great carols of Christmas! This event is weather dependent. We look forward to sharing more details soon.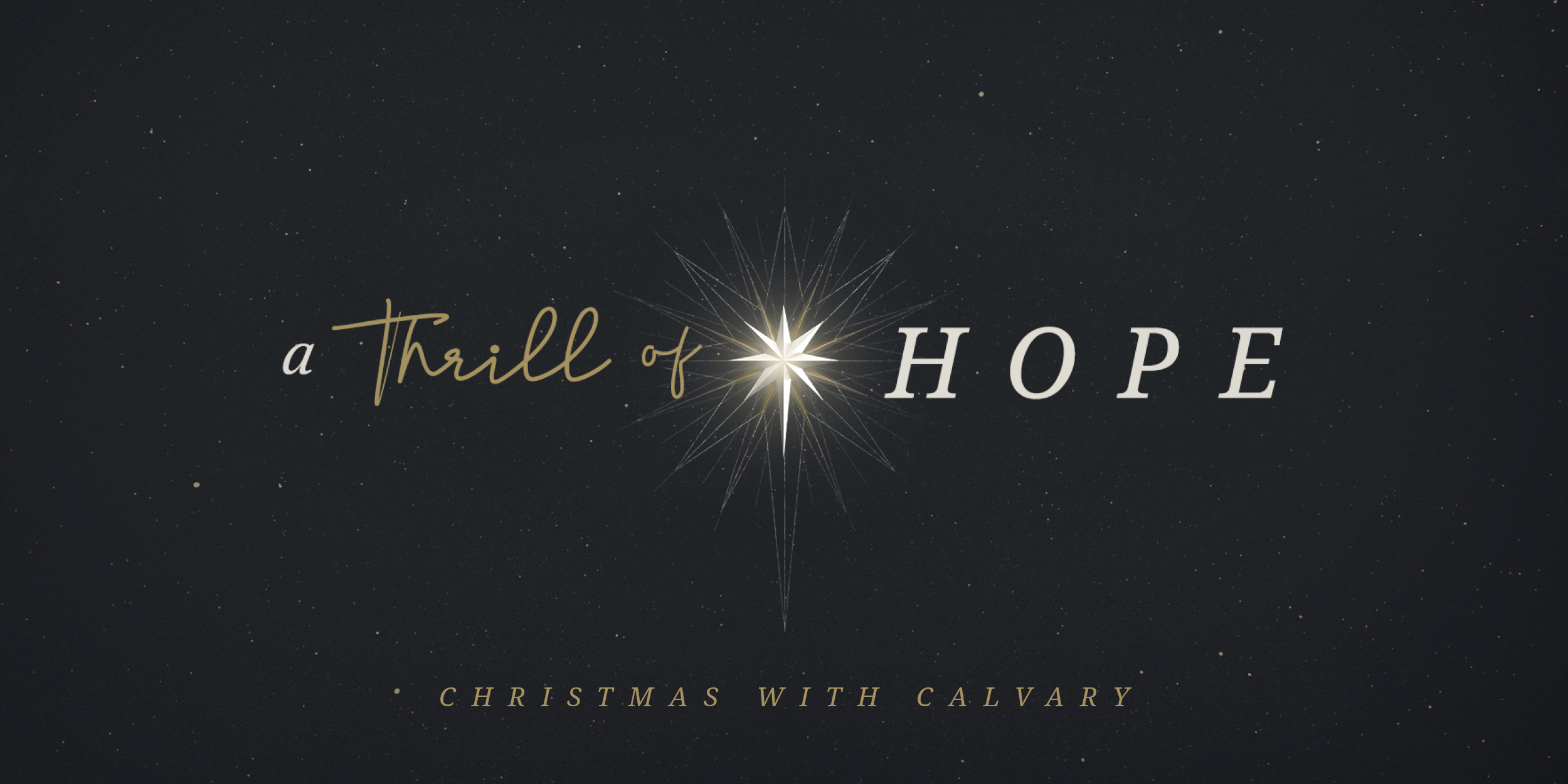 Christmas Eve Services
December 24, 4 & 6pm, Live Online
Make plans to celebrate Christmas with Calvary and invite family and friends to watch with you. We're excited to share this special service!
Heart of Advent
Each Christmas as a church we commit to spend less, give more, and worship fully. Click here to learn more about this year's opportunity.
Year-End Giving
Thank you for your generous giving throughout the year. As you pray about your year-end giving, please know you can give online or through the mail —postmarked December 31 or earlier to be counted as 2020 giving. To learn how you can give stock and to update your information click here.
Contact Lisa: lgaskins@calvarybible.com
Love Gift
We would like to encourage you to join us in expressing our love and thanks to
our pastors and staff this Christmas. As in previous years, we will be receiving a free will offering called the Love Gift. To contribute simply write Love Gift on the memo line of your check or give online at calvarybible.com/give, click "Give Now", and select "Love Gift". Thank you! —The Elders
Calvary Kids Christmas Eve Opportunity
Videos due by December 14
This year we are inventing your kids to be part of our Christmas Eve worship services online! Click here for all the details.
Update and Encouragement Emails
Tuesdays and Thursdays in December
Keep an eye out for Tuesday encouragement from Calvary pastors and important information and updates on Thursdays. Remind your friends and family at Calvary they can sign up for newsletters and updates here.
Need help or assistance?
If you are in need of help or assistance, please call the office at 303.442.3484, email help@calvarybible.com, or fill out a form at calvarybible.com/help.
New Air-Filtration System
In response to COVID and to maximize the safety of our three campuses our HVAC system has been equipped with Global Plasma Solutions' needlepoint bipolar ionization (NPBI™) technology. This state-of-the-art air purification reduces concentrations of viruses, particles, allergens, mold, and bacteria in the air distribution system. It is the same system installed at the Mayo Clinic, the White House, Harvard, Wells Fargo, and Boeing, to name a few. This investment will make our buildings as safe as possible when we resume in-person services. To learn more visit globalplasmasolutions.com.
Current Series
Watch and listen to our current series.