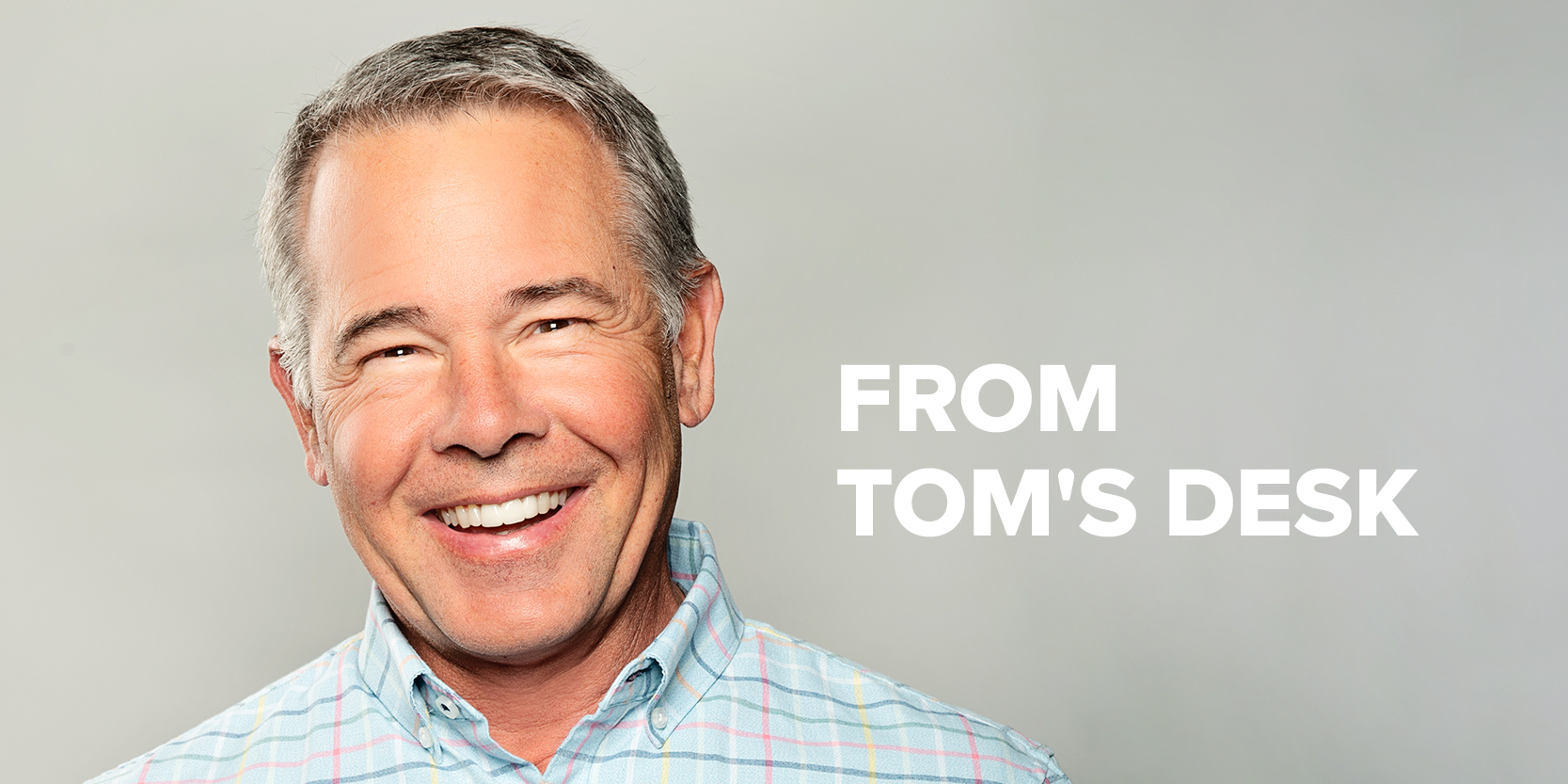 It takes faith to live in a broken world. Without it, the relentless waves of disease, murder, corruption, sexual perversion, political chaos, and social confusion erode the peace of the strongest mind and the security of the purest heart. Our world is in trouble; evil abounds.  Satan – the god of this age – is the father of lies and a murderer from the beginning. Deception and violence are his craft; daily headlines confirm he is now at work in the sons of disobedience. His time is short, his doom is sure, but until then he is on a mission to steal, kill, and destroy. We need faith to live well in our fallen world.   
This is not to suggest that we put faith in our faith. But instead, that we confidently believe the revelation of who God is and what He has said and done. The object of our faith is of greater significance than the measure of the faith we may feel in any despairing moment. We do not trust in the fortitude of our subjective faith but in God Himself who is our fortress in times of trouble. And our God reigns. So, what must we believe about God when the days are evil?
Here are 10 truths to affirm about God, with every muscle of your faith, knowing that faith is the assurance of things hoped for and the conviction of things not seen.
He knows the affliction of His people and He cares. Exodus 2:23-25; 3:7-8; 1 Peter 5:7.
He is near to the broken hearted and saves those who are crushed in spirit. Psalm 34:18.
He will draw near to us as we draw near to Him. James 4:7, 8.
He paid the full debt for our sinfulness. Hebrews 10:12-14.
We have peace with God through our Lord Jesus Christ. Romans 5:1.
We can never be separated from the love of God that is in Christ Jesus. Romans 8:37-39.
He has given us His Holy Spirit as a guarantee that we are His children. Romans 8:14-17.
He will not forget your good work and the love you show to others. Hebrews 6:10-12.
He is preparing a place for us to live with Him forever. John 14:1-4.
He will make all things right. And then all things new. Revelation 21:4, 5.
This we believe; God help our unbelief. Without faith it is impossible to please God, for whoever would draw near to God must believe that He exists and that He rewards those who seek Him. Many men and women have preceded us in their own difficult journeys of faith. In some cases, they are the Unsung Heroes of the Bible, whose ordinary lives were lived in relative obscurity. But in their day, they believed God, obeyed His call, and received their commendation. We are going to study their stories during the weeks of Summer 2022 and pray that our own faith will flourish as theirs did, to the pleasure and glory of God.
Don't stop believing!
Tom