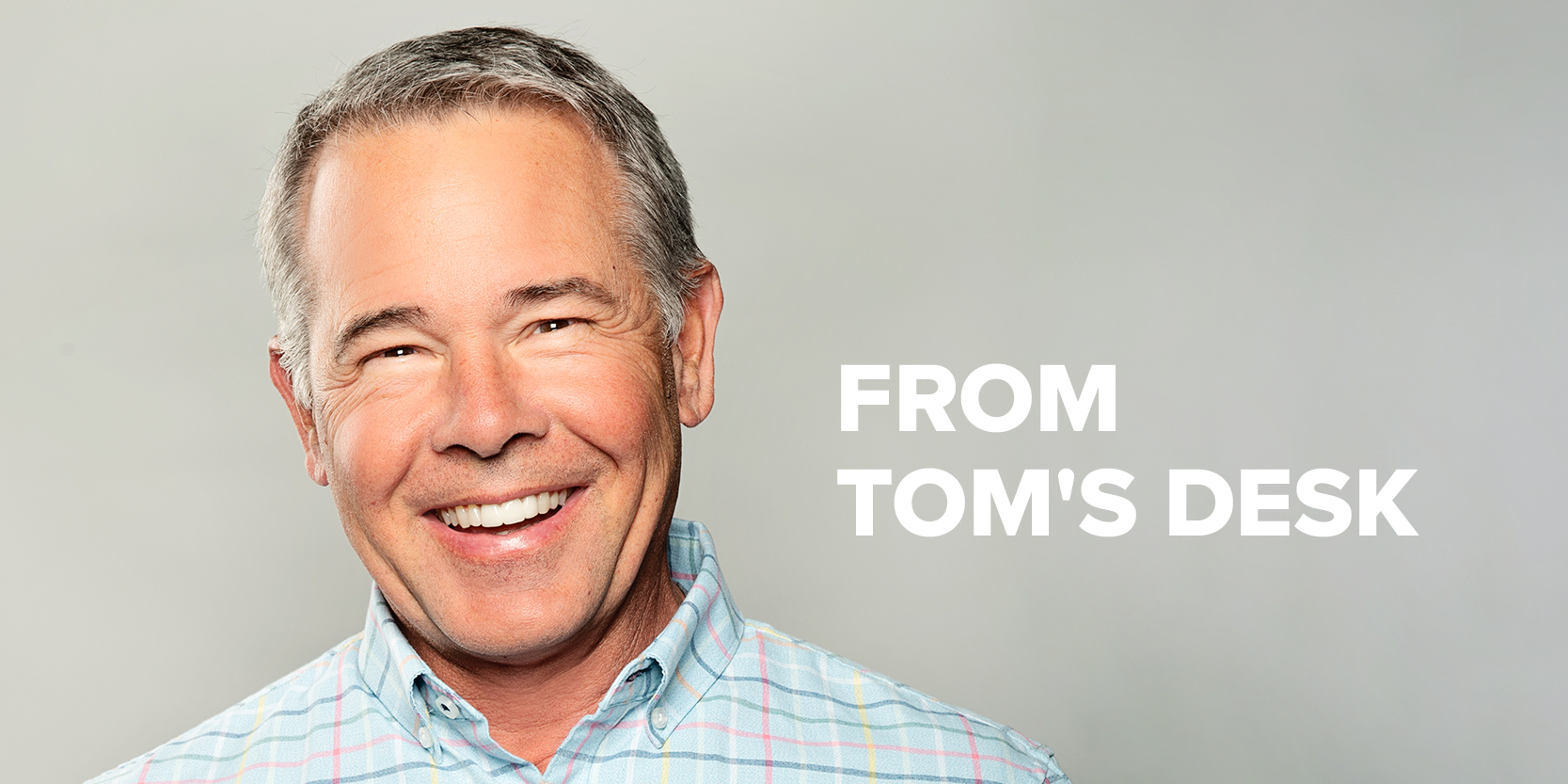 Soon after Thanksgiving I make an annual pilgrimage to the crawl space in my basement to extract priceless containers of accumulated ornaments and strings of lights. The weather gave me no excuse to postpone the inevitable, so before I even had a turkey sandwich, I was decking the halls, and roof lines, in preparation for another festive Christmas. With one exception, Lucy prefers I not climb a ladder. The deed is done; it looks just fine. The house is ready for Christmas. Now all we need is snow.
Decorating the outside is one thing; preparing our hearts for Christmas is another. Crowded calendars; heavy hearts; financial pressures all threaten the divine invitation to "Worship Christ the newborn King". While the carols beckon us to "come and adore Him", our souls may be too weighed down to see Him. Or worse, the traditions and trappings of a culturally conditioned Christmas might obscure the eternal realities of the incarnation of Christ. What must we remember to celebrate a Christ-centered Advent this year?     
Let's recall Jesus came to experience life as we know it. From our study in Hebrews, we learn that "since therefore the children share in flesh and blood, he himself likewise partook of the same things… he had to be made like his brothers in every respect." He knows what it is to be human as we are. He knows the trials of life. He lived in this broken world. Oh, how far He descended to experience life on the earth He Himself created. "Thou didst leave Thy Throne and Thy kingly crown when Thou came to earth for me." Worship Him!
Further, His coming to earth had a supreme purpose: to make a full and final atonement for our sins, and to deliver us from the power of sin and death. Miracle of all miracles He took our place and bore God's wrath so we might be forgiven. "Mild He lays His glory by, born that man no more may die. Born to raise the sons of earth, born to give them second birth." Adore Him!
Finally, let us remember that He is the same Immanuel, yesterday, today, and tomorrow. He is God with us. Sympathetically so, as our great high priest, faithful and merciful. "For we do not have a high priest who is unable to sympathize with our weaknesses, but one who in every respect has been tempted as we are, yet without sin. Let us then with confidence draw near to the throne of grace, that we may receive mercy and find grace to help in time of need." (Hebrews 4:15, 16.)  Glory to God in the highest!
Early Church Father, Gregory of Nazianzus (329-389 AD), preached these fitting words on December 25, 380 AD, in the Church of the Resurrection in Constantinople:
"What He was, He laid aside; what He was not, He assumed. He takes upon Himself the poverty of my flesh so that I may receive the riches of His divinity. Therefore, let us keep the feast, not after the manner of a heathen festival, but after a godly sort; not after the way of the world, but in a fashion above the world; not as our own, but as belonging to Him who is ours; not as of creation, but of re-creation."
Let's get ready for Advent on the inside. May the Joy of Christ be yours in fullest measure. Merry Christmas.